The Ideal Combination: Wine and Food Tasting by Happy Cakes by Zeny M
Those interested in cuisine don't need to look any further than this informative wine and food tasting, which kicks off with some brief explanations of the dishes that are served in Happy Cakes by Zeny M.
We were treated to a tasting of innovative dishes created by Chef Aldrin, the resident chef. These dishes were made with the most recent produce harvested from the garden and were well matched with a curated collection of wines.
To tell you the truth, I cannot remember the specific dishes that were served that evening; but, I can unequivocally state that each and every one was delicious. The cuisine is so scrumptious, delectable, luscious, great tasting, much more than tasty, incredibly enticing, and lip-smacking; it is the kind of food that will have you licking your lips in anticipation of eating it. These are the precise phrases that I want to use to describe it.
Here's a copy of their menu and prices:
This event, which I labeled not only a WINE & FOOD TASTING but also a MEDIA APPRECIATION DAY, was conducted last evening, September 15, in the Happy Cakes Function Room.
FUNCTION ROOM
Which has a capacity of 15 to 20 guests and costs PHP5,500 for three hours (4,500 consumables + 1,000 for venue and sanitation); add PHP500 for electricity charge if you use a projector or other digital equipment.
We are going to be tasting Italian wines, so the layering of food will consist of a nice cheese board, a good selection of tapas that are ready to pair with the wines, and a good selection of olives and all of those fabulous cured meats. And as a general rule, finger foods are ideal for wine tasting parties since they allow guests to nibble while maintaining their attention on the wines being sampled. Also, they gave me alternating layers of fruits like green and red grapes, kiwi, apple, and honeydew melon, which is my favorite.
PICK THE GLASS WINE
Before we began, we were asked in advance if any of us had any wine allergies so that they could make appropriate accommodations for us to the best of their ability. We are fortunate that none of us have an allergy to wine.
There is no reason to feel scared when it comes to tasting wine; anyone can do it. When you and your pals get together in the near future to pop some corks, the following are some pointers and suggestions that can help you learn something new while still having a good time.
In a wine tasting you need to have appropriate glass wine pair with the wine your going to taste.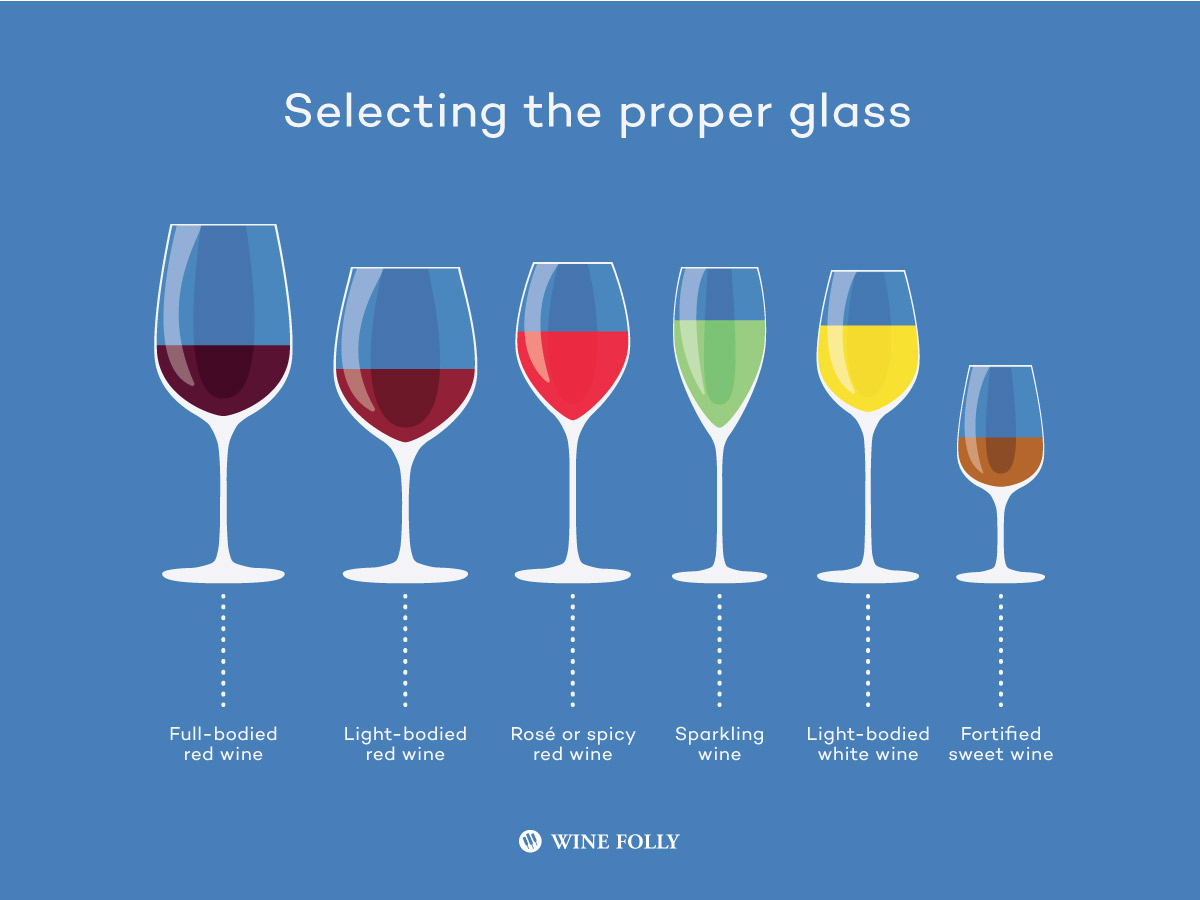 Even those of us who enjoy wine quite a bit might not feel as though we know all that much about it, such as which types are our favorites, whether we lean more toward oaky whites or fruity reds, or whether the white grape is the right choice for us. Wouldn't it be nice to gather a group of pals together with a variety of bottles and get a bit more attuned to what strikes each of our individual fancy without any pretense or snobbery? There are no guidelines, and there are no rights or wrongs; it's just some mildly introspective sipping with some friends who enjoy wine. This will show you how to carry out your request.
TO SPIT OR NOT TO SPIT
A wine tasting with six random bottles may be entertaining, but it will not be particularly instructive. It is difficult to draw meaningful conclusions from the fact that we were served Italian wines that, to me, taste identical yet are vastly different in terms of age and flavor. You must follow the 5S: SEE, SWIRL, SNIFF, SIP, and SAVOR,
so that you are tasting to compare and contrast wines with something in common
.
This will give you a better understanding of a specific sort of wine.
Three bottles of red wine:
Merlot Venelo IGT (CORTE VIOLA)

Cabarnet Sauvignon IGT (IL ROCCOLO)

The Original APPASSIMENTO (CONTI DI' CAMPIANO)
One bottle sparkling red wine:
Fragolino Rosso (CORTE VIOLA)
One bottle of white wine:
Chardonnay Trevenezie (CORTE VIOLA)
And one bottle of sparkling white wine:
Moscato Dolce (CORTE VIOLA)
Everyone ought to leave their self-consciousness and pretentiousness at the door when we enter. Those who are too shy to go in there and smell and swirl the wine or, on the other hand (and this is actually worse), those who want to impress others with their knowledge of wine, are the two things that may ruin a wine party faster than anything else. We are encouraged to look at the color (white tablecloths are encouraged so that people can look at the color of the wine against that background) and see what the first impression of the aroma and taste are, as well as how they change over time. In order to get the most flavor from the wine, I make an odd sound that resembles a combination of slurping and gargling by simultaneously taking a drink of the wine and breathing in air. This is a technique that is used by professionals. And as I nibble on the appetizers, I am very aware of how the different wines change the way I feel when I drink them with the different foods.
Davao TradMedia and Social Media in a Food & Wine Tasting Night
organized by Stunning Events hosted by Happy Cakes by Zeny M.
Yes, we've all read descriptions of wines with words like "wine from the gods" and "good for the heart" and thought they were a little silly or scary. We've also seen words and phrases like "come of age" or "let it breath" or "butter bomb" or "bottle shock." But this is a wine tasting party, so I guess we would think about texture, weight, color, balance, and yes, what flavors, foods, and words come to mind as they taste. After a little while and a few sips, your friends may feel more comfortable using free-associative language.
This is a party for tasting different wines! What a fantastic thing! I have fun with it, don't take anything too seriously, and I hope that all of you will feel a little more knowledgeable the next time that you visit a wine shop or at Happy Cakes by Zeny M.
Indeed, the food served is the ideal combination of what Happy Cakes is trying to imply to their customers—that from a shop that specializes in cakes to rebranding to a restobar—is a great move to cater to all different types of Dabawenyos' palates and also to the Davao tourist guests that will visit Davao City who love to relax and unwind with good food and good wine!
To add, Happy Cakes is not only a restobar café, but they also sell organic lettuce for only P50 per bunch (with roots).
Check out the video below here!